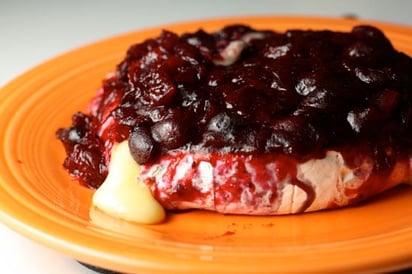 Two Thanksgiving Appetizers
Ingredients
(20)
Hot Spinach Artichoke Dip:
2 14 ounce cans artichoke hearts in water (I like mine really artichokey.)
1 10 ounce bag frozen spinach (thawed and patted dry)
6-8 ounces cream cheese
1/2 Cup mayonnaise
6-8 ounces silken tofu
1 Cup Gruyere cheese, grated
Salt and pepper
Pinch of cayenne (optional)
Parmesan cheese for topping
Chips, crackers, or spoons for dipping
Cranberry Relish:
3-4 Cups of fresh cranberries
1/2 Cup sugar
1/4 Cup orange liqueur, also known as Triple Sec. If you don't have this, you can also use orange zest.
1/2 lemon, juice only
Tiny pinch of cinnamon
You'll also need...
1 wheel of brie
Crackers
Directions
Learn how to make this recipe at Macheesmo