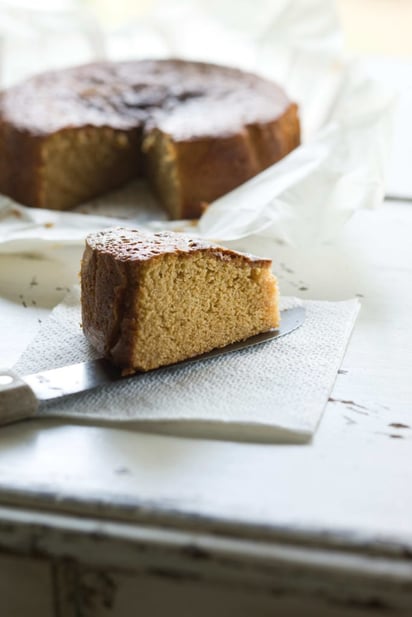 Tennessee Whiskey Cake
This moist cake features sorghum and Tennessee whiskey.
You can substitute 3 tablespoons water and 2 teaspoons vanilla extract for the whiskey.
Ingredients (12)
1 Butter Stick
½ cup Brown Sugar
½ cup Sugar
3 Eggs
1 cup All Purpose Flour
½ tsp Baking Powder
¼ tsp Salt
½ tsp Ground Cinnamon
¼ tsp Baking Soda
¼ cup 2% Milk
½ cup Sorghum
or ½ cup Molasses
¼ cup Jack Daniel's Whiskey
or ¼ cup Tennessee Whiskey
Directions
Preheat oven to 350F.
Beat butter using a mixer at medium speed; gradually add sugars and beat until creamy. Add eggs, one at a time, beating well after each addition and scraping down the sides of the bowl.
Combine flour, baking powder, salt, cinnamon and baking soda. Add to egg mixture alternately with milk, beginning and ending with dry ingredients. Stop mixer and add sorghum. Restart mixer and slowly add whiskey. Mix until smooth, about 30 seconds. (Batter will be thin.)
Pour into a greased 8- or 9-inch springform pan. Bake 35 to 40 minutes, until a wooden pick inserted in the center comes out clean. Serve warm with Sorghum Frozen Yogurt.