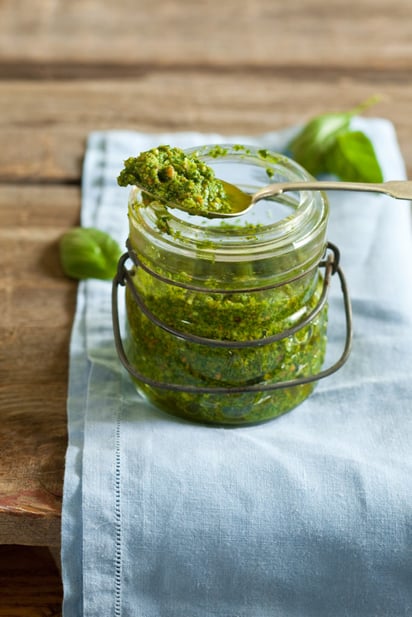 Pistachio Pesto
Swap traditional pine nuts with pistachios for a new spin on your homemade pesto.
Ingredients (7)
2 Garlic Cloves
½ cup Shelled Pistachios
2 cup Fresh Basil
1 T Fresh Lemon Juice
or 1 T Bottled Lemon Juice
½ tsp Salt
⅓ cup Extra Virgin Olive Oil
¼ cup Shredded Parmigiano Reggiano Cheese
Directions
Place garlic in food processor; pulse until chopped. Add pistachios, basil, lemon juice and salt; pulse until nuts are finely chopped.
Add olive oil gradually through food chute and process until well combined. Add cheese and pulse 2 or 3 times.