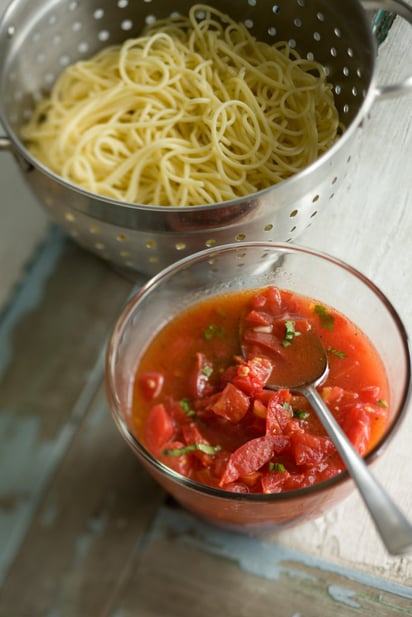 No-Cook Tomato Sauce
Choose this no-cook pasta sauce when tomatoes are at their freshest.
Toss vine-ripe tomatoes with garlic, basil and olive oil, let them sit, and they get juicier and juicier. Toss with pasta, spoon over chicken or beef, or simply eat with a spoon.
Ingredients (6)
6 Tomatoes
2 Garlic Cloves
3 T Extra Virgin Olive Oil
⅓ cup Chopped Basil
¼ tsp Kosher Salt
1 tsp Freshly Ground Black Pepper
Directions
Chop tomatoes and place in a bowl. Add garlic, olive oil, basil, salt and pepper. Toss gently. Cover with plastic wrap and let stand at room temperature 2 to 4 hours.