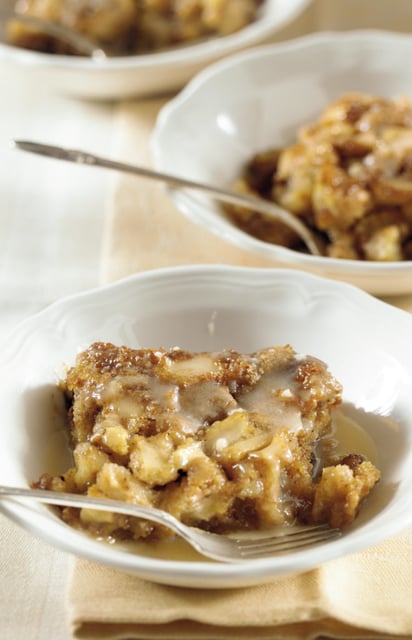 Apple Cake with Walnuts and Lemon Sauce
The flavor of tart-sweet apple shines through in this easy dessert with a tart lemon sauce.
Ingredients (14)
¼ oz Cooking Spray
8 T Butter
1½ cup Sugar
1 Egg
1 cup All Purpose Flour
1 tsp Baking Soda
½ tsp Ground Cinnamon
¼ tsp Salt
2 Tart Apples
1 cup Chopped Walnuts
2 tsp Cornstarch
¼ cup Evaporated Milk
1 tsp Fresh Lemon Juice
or 1 tsp Bottled Lemon Juice
1 tsp Vanilla Extract
Directions
Preheat oven to 350F. Coat a 9-inch square pan with cooking spray.
Cream 5 tablespoons butter and 1 cup sugar. Add egg and beat well. Stir in flour, baking soda, cinnamon, salt, apples and walnuts. Batter will be stiff. Spoon into prepared pan; smooth top. Bake about 35 minutes.
Combine remaining 3 tablespoons butter, 1/2 cup sugar, cornstarch and evaporated milk in a saucepan; bring to a boil over medium heat. Boil 2 minutes, stirring constantly. Remove from heat; stir in lemon juice and vanilla. Pour over hot cake. Serve warm.