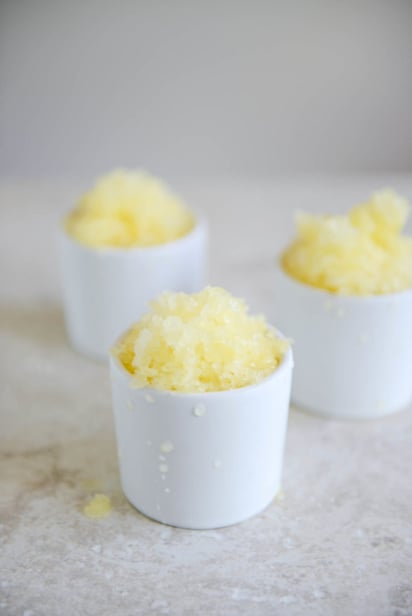 Fruity Granita
Granita is Italian for "grain," and the word "grainy" perfectly describes the texture of this style of Italian ice.
Scrape the granita with a fork just before serving.
Ingredients
(3)
2 cup water

1 cup sugar

1 cup orange juice or your favorite juice or fruit nectar
Directions
Bring water to a simmer in a saucepan over medium-high heat. Add sugar and stir until dissolved. Remove from heat and let cool completely.
Add juice and stir to combine.
Transfer mixture to an 8-inch square cake pan or a plastic container with a tight-fitting lid to avoid spills. Freeze. Scrape with a fork.