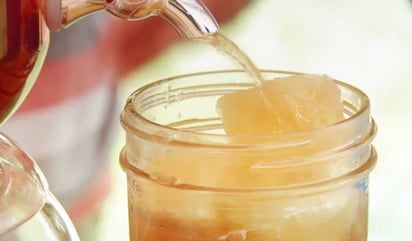 Honey Lemon Ice Cubes
Keep your tea or lemonade icy cold with delicious honey lemon ice cubes!
These honey lemon ice cubes will keep all your favorite iced beverages nice and cold without watering things down. This recipe is easy to follow, making it a great kitchen activity for kids.
Ingredients (2)
1 cup Fresh Lemon Juice
¾ cup Honey
Directions
Mix all ingredients in large bowl, preferably with spout. Pour into ice cube tray and freeze until solid, at least 4 hours.