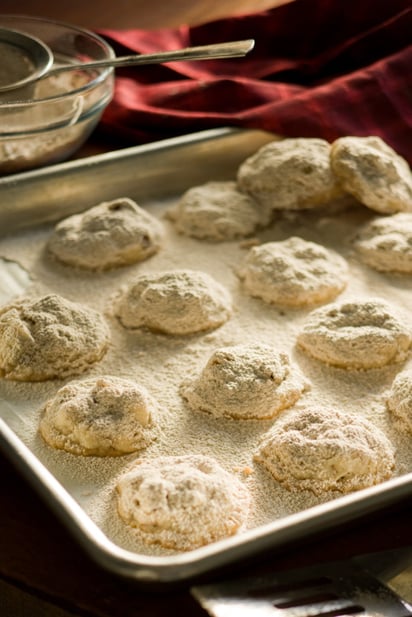 German Drop Cookies
These simple tasting and easy to make—no mixer required—sugar-pecan cookies are loaded with nuts and sprinkled with powdered sugar.
You can make ahead and freeze the dough, well-wrapped, to thaw and bake at a later date.
Ingredients (7)
1¾ cup All Purpose Flour
½ cup Sugar
1 cup Butter
¼ tsp Salt
1 cup Chopped Pecans
½ cup Powdered Sugar
½ tsp Ground Cinnamon
Directions
Preheat oven to 350F.
Combine first 5 ingredients with a spoon. Shape into 1-inch balls and place on a baking sheet lined with parchment paper. Bake 20 minutes. Combine powdered sugar and cinnamon.
Sift powdered sugar mixture over warm cookies or roll cookies in sugar mixture.