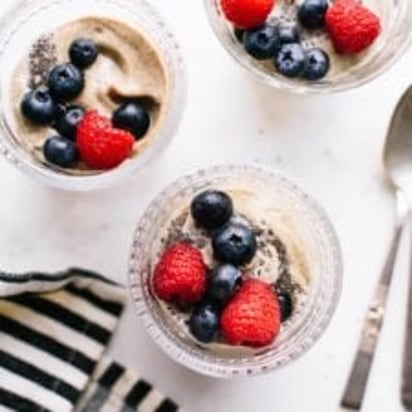 Creamy Chia Pudding
Ingredients
(9)
1 1/2 cups water

1/4 cup chia seeds

6 large dates

2/3 cup raw cashews (if you don't have a high-powered blender, these will likely need to be soaked in water for 2 to 4 hours, then drained)

1/2 teaspoon ground cinnamon

1/2 teaspoon pure vanilla extract

Pinch of sea salt

Fresh fruit: berries, sliced bananas, chopped pineapple, etc.

Sprinkle of cocoa powder, mini chocolate chips or finely chopped dark chocolate, toasted coconut, cinnamon, etc.
Ingredient Facts and Health Benefits
Discover fascinating facts and health benefits about some of the ingredients in the recipe, including other delicious recipes!