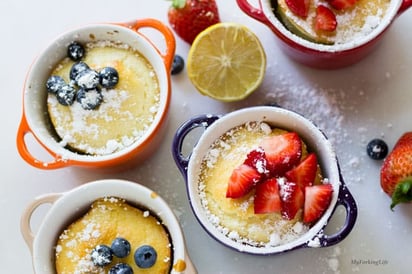 Mini Dutch Baby Pancakes Recipe
Ingredients
(10)
4-6 Tbsp butter*

4 eggs

1 cup milk

3 Tbsp granulated sugar

1/4 tsp salt

1/2 tsp vanilla extract

1 cup flour

fresh fruit

fresh lemon juice

*Amount of butter will depend on size of ramekins. Use 6 ramekins if they are small and 4 if they are the larger kind.
Ingredient Facts and Health Benefits
Discover fascinating facts and health benefits about some of the ingredients in the recipe, including other delicious recipes!