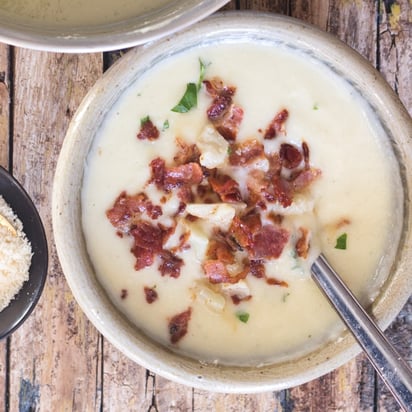 Creamy Cauliflower Soup
Ingredients
(11)
2 tablespoons butter

1 small shallot or onion

1/2 cup chopped celery

1 clove garlic minced

3 cups vegetable broth

1 medium head cauliflower (cleaned and separated into florets)

salt & pepper*

1/4 cup whole / heavy cream

3 tablespoons freshly grated parmesan cheese

6 slices thinly sliced bacon or pancetta chopped

*Adding the salt depends on if you use homemade broth or store bought. I find store bought very salty so no need to add extra.:
Ingredient Facts and Health Benefits
Discover fascinating facts and health benefits about some of the ingredients in the recipe, including other delicious recipes!