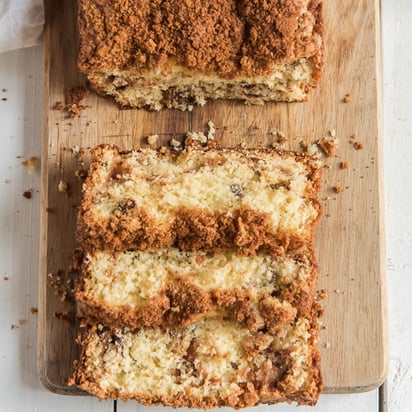 Easy Cinnamon Raisin Bread
Ingredients
(14)
TOPPING:

1 teaspoon cinnamon

3 tablespoons brown sugar

BREAD BATTER:

⅓ cup raisins

1 ½ cups flour

2 teaspoons baking powder

1 pinch salt*

¼ cup butter (room temperature)

1 cup granulated sugar

1 large egg (room temperature/slightly beaten)

½ cup milk (room temperature)

*If using unsalted butter then add 1/4 teaspoon salt.:

Room temperature - remove from fridge 45-60 minutes before using.:
Ingredient Facts and Health Benefits
Discover fascinating facts and health benefits about some of the ingredients in the recipe, including other delicious recipes!