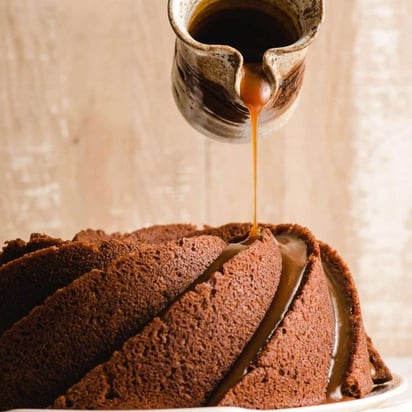 Caramel Banana Bundt Cake
Ingredients
(14)
3 cups all purpose flour

2 teaspoons baking soda

1/2 teaspoon salt

2 sticks unsalted butter, softened

3/4 cup white sugar

3/4 cup packed brown sugar

2 teaspoons vanilla

1 Tablespoon bourbon (optional)

2 eggs

4 extra ripe bananas, smashed

1 cup buttermilk

1 cup caramel, homemade

1/2 cup caramel, to serve

*I highly recommend making your own caramel sauce for this recipe. It's simple and requires very few ingredients. I love this recipe for salted caramel sauce.
Ingredient Facts and Health Benefits
Discover fascinating facts and health benefits about some of the ingredients in the recipe, including other delicious recipes!