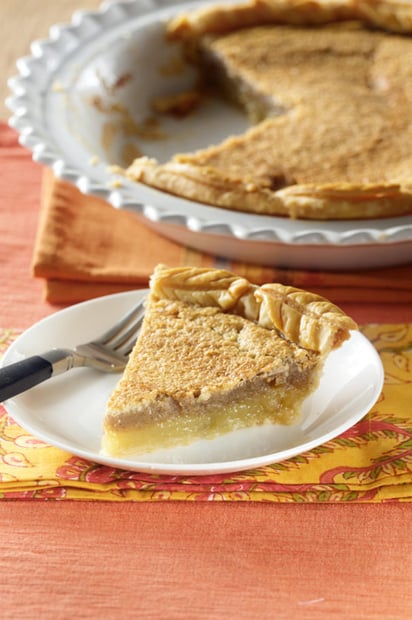 Bourbon Pie
Rich and spiked with bourbon, this decadent pie comes together with surprising simplicity.
Ingredients (9)
2 cup Sugar
4 Eggs
¼ cup Heavy Cream
2 T Bourbon
1 T Unsalted Butter
1½ tsp Cornmeal
1½ tsp All Purpose Flour
½ tsp Ground Cinnamon (optional)
1 Pie Crust Shell
Directions
Preheat oven to 350F. Whisk all ingredients (except pie shell) together and pour into pie shell. Bake 35 minutes or until top is crusty.