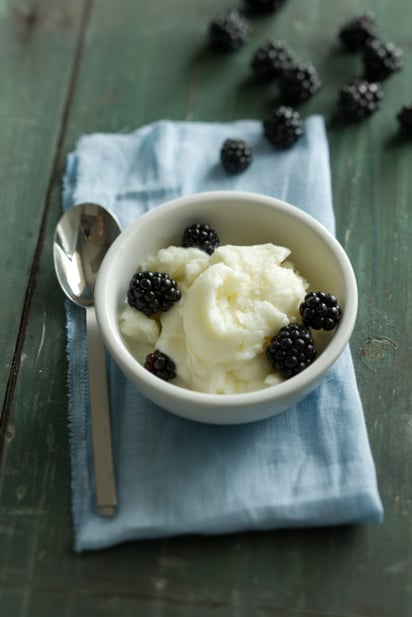 Lemon Frozen Yogurt with Blackberries
Fresh berries complement an easy frozen yogurt.
Ingredients (6)
1 T Lemon Zest
¾ cup Fresh Lemon Juice
2 cup Low Fat Plain Yogurt
or 2 cup Low Fat Vanilla Yogurt
1 cup Sugar
¼ tsp Salt
1 cup Fresh Blackberries
Directions
Combine lemon rind and juice, yogurt, sugar, and salt; mix well. Pour into canister of an ice-cream freezer; freeze according to manufacturer's instructions.
Serve with blackberries.