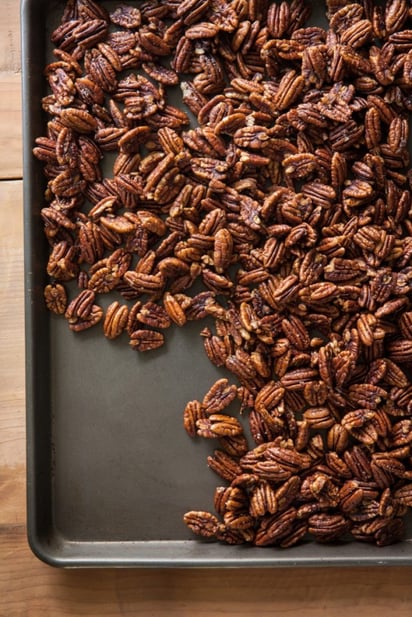 Mirin Glazed Pecans
Not too sweet and not too salty, Japanese mirin adds a new dimension to pecans.
Ingredients
(9)
4 whole cloves

2 whole allspice berries

2 teaspoon ground cumin

1 teaspoon ground cinnamon

1 teaspoon ancho chili powder

1 tablespoon coarse salt

3 tablespoon powdered sugar

8 cup pecans

2/3 cup mirin
Directions
Preheat oven to 325F.
Place all ingredients except pecans and mirin in a spice grinder; grind well. Toss with pecans and mirin.
Place on a baking sheet and bake 10 minutes. Makes 2 quarts.