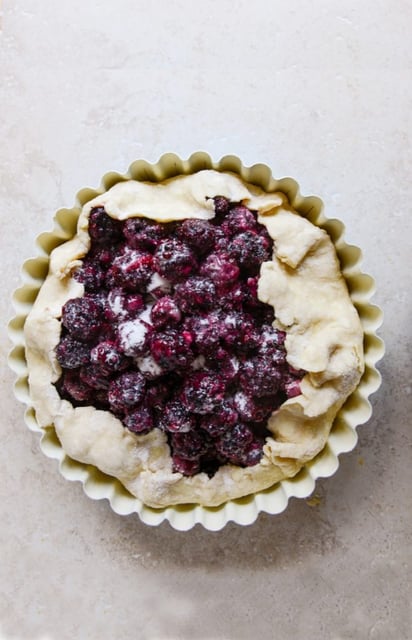 Rustic Blackberry Pie
This five-ingredient blackberry pie can be made with store-bought crust or homemade.
Ingredients
(5)
1 (9-inch) uncooked pastry crust, rolled to 15 inches

5 cup blackberries

2/3 cup plus 2 teaspoons sugar, divided

3 tablespoon cornstarch

3 tablespoon boysenberry (or other berry) jam, whisked to thin
Directions
Preheat oven to 375F. Place pastry in pie or tart pan with dough overhanging.
Combine berries, 2/3 cup sugar, cornstarch and jam in a large bowl. Mix gently and spoon into pastry. Fold pastry edges over fruit. Brush pastry with water and sprinkle with remaining 2 teaspoons sugar. Bake 45 to 50 minutes, until crust is golden brown and juices are bubbling. Let cool completely on wire rack.