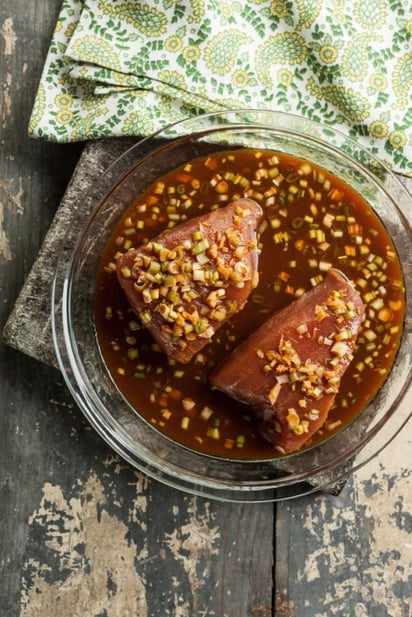 Korean Marinade
Korean marinade with soy sauce, brown sugar and sake.
Marinate tuna steaks 2 hours to overnight. Grill 3 minutes per side.
Ingredients
(9)
1/2 cup reduced-sodium soy sauce

2 tablespoon sesame oil

1/4 cup rice vinegar

1/4 cup dark brown sugar

2 clove garlic, minced

2 tablespoon minced, peeled gingerroot

4 green onions, minced

2 tablespoon Sriracha or chile paste with garlic

1/4 cup sake or sherry
Directions
Combine all ingredients in a jar; shake well. Makes enough to marinate 2 to 3 pounds of beef, pork, chicken or fish (tuna or salmon).