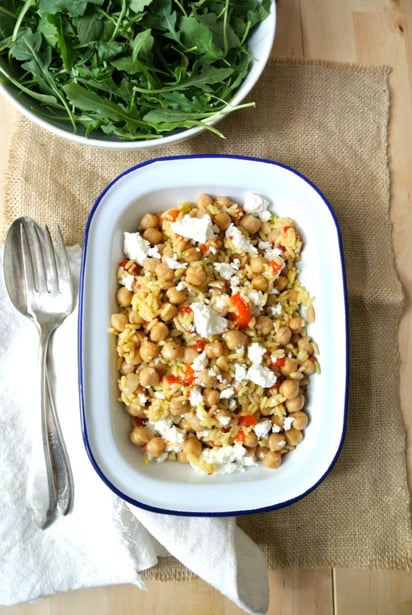 Mediterranean Rice Salad
Roasted red bell pepper and garbanzo beans make this simple Mediterranean salad shine.
Ingredients
(6)
3 cup cold rice

1/3 cup Italian dressing

1 roasted bell pepper, chopped (1/2 cup)

1 (15-ounce) can garbanzo beans, drained

1/2 cup crumbled feta cheese

Fresh basil (optional)
Directions
Slice the roasted red bell pepper. Combine all ingredients in a bowl. Toss well. Serve room temperature or chilled.