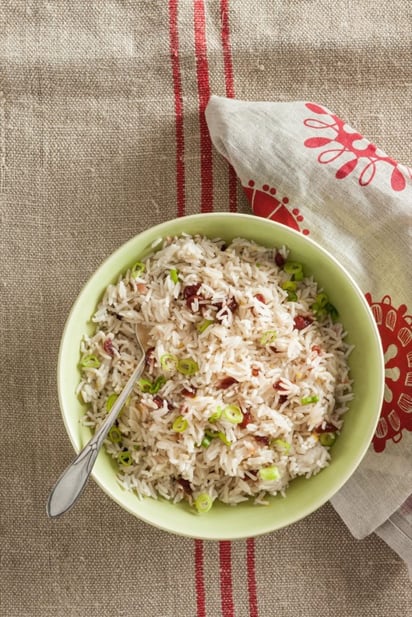 Orange Cranberry Rice
Add naturally sweet flavor to rice by adding orange juice and cranberries.
Ingredients (6)
1 Orange
½ cup Dried, Unsweetened Cranberries
2 T Butter
1 tsp Kosher Salt
2 cup Basmati Rice
3 Green Onions
Directions
Preheat oven to 375F.
Combine water, orange rind, orange juice, dried cranberries, butter and salt in an ovenproof saucepan with a lid. Bring to a boil. Add rice and stir once. Cover and place in oven. Bake 20 minutes. Sprinkle with green onions.