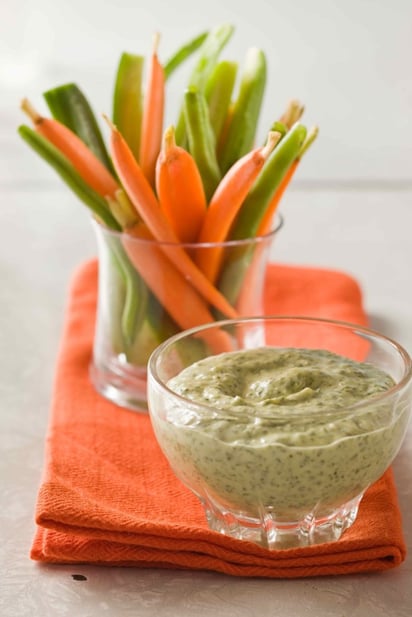 Arugula Aioli
The spicy green adds a zing to the traditional mayonnaise.
Aioli is a garlicky mayonnaise from the south of France. Here, it's flavored with peppery arugula—perfect as a dip for boiled shrimp or fresh vegetables.
Ingredients (9)
5 oz Arugula
½ cup Mayonnaise
3 Garlic Cloves
1 Shallot
1 T Fresh Lemon Juice
1½ tsp Honey
½ cup Chopped Parsley
½ tsp Salt
1 tsp Freshly Ground Black Pepper
Directions
Place all ingredients in a blender or food processor. Process until smooth.